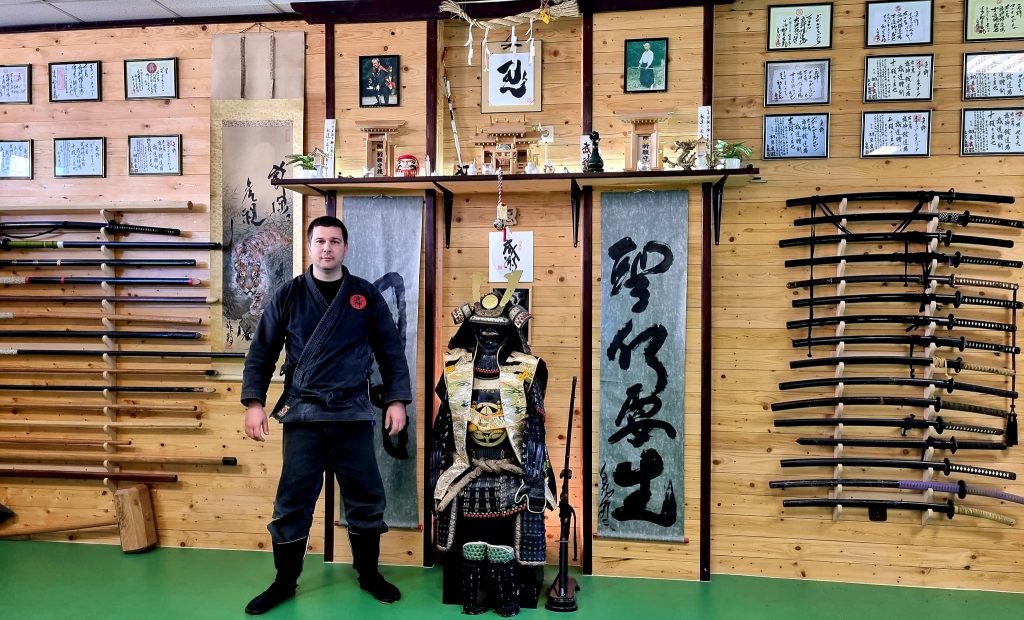 Marin Jovanović, Shidoshi-Ho, is the teacher and key organizer of the Bujinkan Seishin Dojo Split.
Sensei Marin Jovanović is a student of Dean Rostohar, Dai Shihan, who is the head teacher (Dojo Cho) for the Bujinkan Seishin Dojo Croatia in Zagreb. Marin Jovanović opened the Dojo in Split in 2015 at the request of his teacher, and it is one of a succession of Dojos within Bujinkan Seishin Dojo Croatia, that maintains the lessons that Sensei has been teaching for years.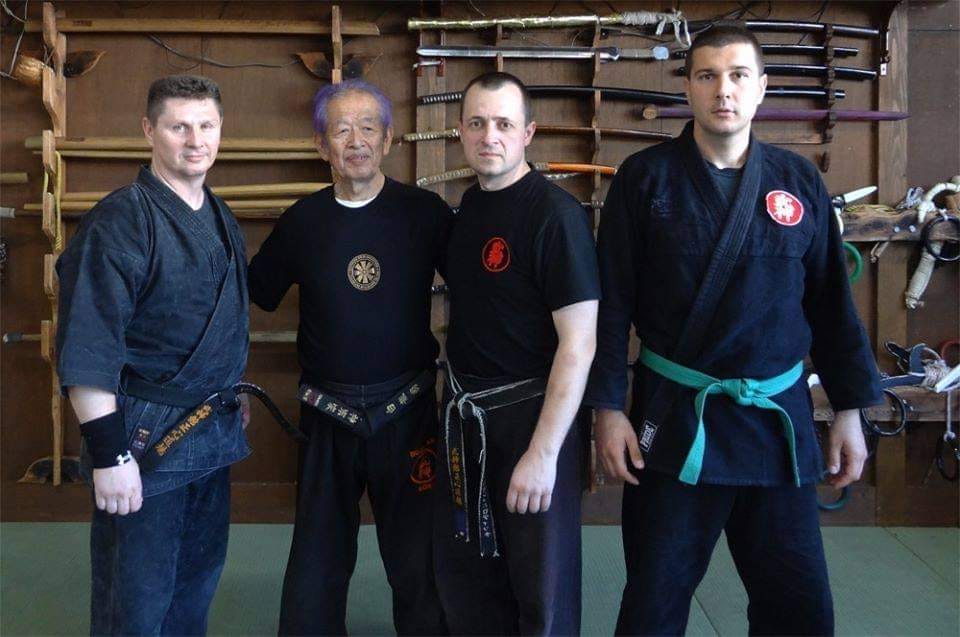 Dai Shihan Dean Rostohar has been a student of Soke Hatsumi Masaaki for over 25 years, studying and improving with him every year. Dai Shihan Davor Gašparović is Dean Rostohar's personal student and the Bujinkan Seishin Dojo Croatia's second highest ranked member.
Marin Jovanović also often trains with Dai Shihan Davor Gašparović, who teaches this martial art at regular annual seminars in Split.
Marin Jovanović arrived in Zagreb on March 5, 2007, and began training at BSD Croatia. Since then, he has been actively involved in Ninjutsu. Prior to that, he experimented with a variety of martial arts and skills before settling on Ninjutsu. He began training boxing in high school and continued for several years, then switched to kick boxing and continued for several years, and then turned to Shotokan Karate and Ju Jitsu, which he practiced concurrently until he departed for Zagreb.
Marin first encountered Ninjutsu in 2006 at a seminar hosted by BSD Zagreb in Split, and began training in 2007 after relocating to Zagreb. He still trains on a daily basis in Zagreb, where he attends trainings and seminars. He attended practically all Bujinkan and Specwog lectures in Croatia, throughout addition to monthly trainings in Zagreb. Since 2007, he has attended every Dai Shihan Sveneric Bogsater seminar in Croatia. He traveled to Hungary and Austria to attend various seminars held by his teachers. In 2013, he traveled to Japan with his teachers to train with Soke and other Japanese Shihans. He participates in numerous skill demonstrations as a member of the Demo team, including the Days of Japan presented by the Embassy of Japan in Croatia.
Returning to Split in 2014, he trains and organizes the Ninjutsu division in Split, which will continue to function until the Club's official launch on November 5, 2015.
Today, three official trainings are held in Split on a weekly basis, two of which are traditional Bujinkan trainings and one of which is a modern fight training that is simply a continuation of the traditional part.